Dungeons & Dragons
Calling all adventurers! Join a party of brave heroes in the imaginary world of D&D and make friends in the real world along the way. Dungeons and Dragons is an inclusive role-playing game that focuses not on competition, but on storytelling, imagination, creativity, teamwork, and a bit of luck. In this adventure, we will create our own fantasy characters, explore maps, roll dice, and embark on a magical quest with the help of the Dungeon Master. All stories and quests are unique creations developed by our team of D&D adventurers!
D&D Dungeon Master Academy
Learn to be a Dungeon Master and forge your own adventure! Students will build magical worlds, draw amazing maps, and craft fantastic stories. We will use craft materials to bring our campaigns to life, and practice leading a band of imaginary heroes. Then, working in groups, we will create characters and take turns leading games for each other. At the end of the course, kids will take home custom adventure kits to share with friends and family!
Pixel Art
Learn the art of the pixel! Join us for an in-depth class about drawing with the smallest squares on any screen – pixels. We will make retro-style video game art, animated characters, and other art projects. Students will learn fine-art concepts such as color theory, light & shadow, perspective, tiling, animation principles and more. They will also learn the history of pixel art and how it is used in modern games and videos. At the end of the class, students will have a completed gallery of original artwork to share with friends and family!
Bugs & Microscopes
Bugs are everywhere! Did you know that 90% of animals on earth are insects? Get to know the critters in your backyard with Bugs & Microscopes!
Students will begin each class with a biology lesson and discussion, then complete a creative bug-themed project.
They will learn to appreciate our tiny friends by building bug motels and ant farms.
They will explore the local wilderness to catalog bugs with hand-made microscopes and wildlife journals.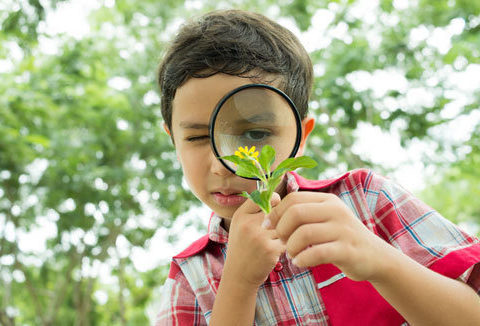 Birding Nature Camp
What's that bird? Join us to look, listen, and learn around Seattle's scenic woodlands and waterways. In this camp for young naturalists, we will venture outdoors, observe birds in their habitats, and explore the science behind our feathered friends. Campers will use binoculars, make a wildlife journal, create backyard birdfeeders, dissect owl pellets, play bird-themed games, and learn about bird conservation. Birds are all around us – let's take a closer look!