Creating Thinkers.
Making Makers.
All Things Robots
Jr. Robotics with Spike Prime – Construct moving contraptions out of the newest educational robotics materials! Students will learn about motorized construction techniques and build a foundation for our advanced course.
Advanced Robotics with EV3 – Unleash the creative powers of the LEGO® MINDSTORMS EV3 by building and programming real, functioning robots! Students will participate in group and individual challenges to build emerging critical and creative thinking skills.
Games and Design
Video Games Design – Video games are not only fun to play, but fun to create! Students use a 2D game development engine called Stencyl to design, animate, program and test their own Flash game that they can play and share on the computer.
Dungeons & Dragons – Calling all Adventurers! Join a party of brave heroes in the imaginary world of D&D and make friends in the real world along the way. Dungeons and Dragons is an inclusive role-playing game that focuses not on competition, but on storytelling, imagination, creativity, teamwork, and a bit of luck.

Minecraft Online activities – Join us for team survival challenges and team creative building projects!
Art & Animation
Pixel Art & Animation – Join us for an in-depth class about drawing with the smallest squares on any screen – pixels. Students will learn fine-art concepts such as color theory, light & shadow, perspective, tiling, animation principles and more.
Stop-Motion Animation – Bring your story to life by making stop motion animated movies! Working in teams, students build sets and characters using materials such as LEGO® bricks, white boards, and origami, then write, direct, and edit a unique story to share with the world!
Nature & Biology
Bugs & Microscopes – Bugs are everywhere! Did you know that 90% of animals on earth are insects? Get to know the critters in your backyard with Bugs & Microscopes! Students will learn to care for our tiny friends by building bug motels and ant farms. Then we'll put on our biology hats and explore the local wilderness to catalog bugs with hand-made microscopes and wildlife journals. We know insects and spiders are much more than creepy-crawlies, and we hope to teach students just how interesting, helpful and cool they really are.
Birding Nature Camp – What's that bird? Join us to look, listen, and learn in this camp for young naturalists. We will venture outdoors, observe birds in their habitats, and explore the science behind our feathered friends. Campers will use binoculars, make a wildlife journal, create backyard birdfeeders, dissect owl pellets, play bird-themed games, and learn about bird conservation. Birds are all around us – let's take a closer look!
Events
Whether it's a night of building robots, a day in the park learning the basics of structural engineering, or creating sets for stop-motion videos, BEAM has an event that will entertain.
We create and custom-build events for all ages and all occasions including:
Fundraisers
Team Building
Parents Night Out
Creative Challenges
If you are interested in private or corporate events, email us.
Workshops
Want to dive into learning stop-motion? Or create your dream home in an afternoon? Our workshops are arranged in focused blocks of time, allowing for in-depth exploration into technology, engineering and art, as well as new and cool innovation in the realm of architecture. Workshops are provided for a wide range of ages and interests.
Get Started!
Summer Camps
What is better than fun and learning in the sun?! Join us for our Summer Camp experiences that last for a week, full or half day. Our instructors range in expertise and are sure to make your summer fun, while learning cool new and interesting programs. Some of our locations offer extended care too!
Visit our Camp Page!
Parents & Teachers Love BEAM
My kids adored the Star Wars Lego workshop. It was fun, educational, and interactive. We were impressed with the 3D printing.
Had a great time Sunday afternoon with my grandson. I found the staff to be kind, friendly and extremely knowledgeable. I appreciated the enthusiasm that the staff brought to the outdoor Pokeman Go experience. I look forward to bringing my grandson to weekend activities in the fall.
Alex was awesome! The boys LOVED this camp!
Alex had a great time with the 3D printing. His instructor really took his time and worked with Alex.
This class was amazing! Alex did a great job keeping the kids on task and in the end, kids made a video game. He was really helpful and made sure I was educated enough to help my child when we got home. He super encouraging, patient, and upbeat. It was worth the hour drive!
My daughter really enjoyed Lego camp. She loves playing with Lego, which helps, of course, but the program introduced her to new skills and has helped her build more complex creations. She especially loved the robotics class - and it was so great to hear her excitedly talk about what she learned and what she built each day.
Steve was patient with the kids and seemed to enjoy letting them be kids. Thanks for giving my daughter a great time during COVID. It helped provide a little socializing during a very unsocial time.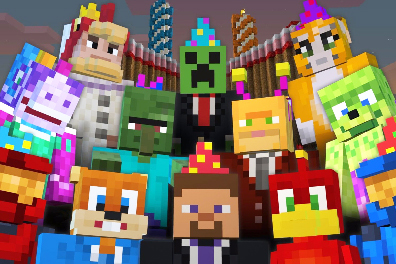 Alex Bonfield
BEAM Director
Alex's love and expertise in everything art, animation, video game creation, and robotics makes him a unique teacher at Beam. Alex has a hand in all Beam curriculum creation in order to integrate STEAM in everything we do. Alex earned his Bachelor of Fine Arts with an emphasis in computer animation from James Madison University.
Ava Benami
BEAM Director
Ava is passionate about science education and the natural world. She's excited about expanding BEAM's Science-related curriculum when she's not running Operations for the whole team! She has spent the majority of her career working in the veterinary field, and is now pursuing her Bachelor of Fisheries & Wildlife at Oregon State University. She is an avid bird-watcher and wilderness explorer in her free time.
Irina Ioana Jinga
BEAM Teacher
Irina is a geologist and a teacher, with over 2 years experience in informal education. She has worked with over 1500 children, making science fun and accessible for all. As a passionate educator, she believes that future innovation starts with developing curiosity in children today.
Michele Nelson
BEAM Teacher
Michele is an experienced educator and has worked with kids is many roles and settings. She's a dedicated volunteer and enjoys the challenge of ever-changing environments and motivating others to be their best. Michele loves walking her yellow lab and finding the best hiking trails in the Seattle area. She holds a Bachelor of Arts in special education from the University of Florida.
Elaine Nguyen
BEAM Teacher
Elaine is a third-year undergraduate student at the University of Washington studying Health Informatics and Health Information Management with a minor in Education, Learning, and Society. One of her favorite hobbies is to travel. Some of her favorite places she's been include Vietnam, Ireland, and Banff National Park in Canada.
Annie Random
BEAM Teacher
Annie is a high school Senior with a passion for everything STEAM. Her dream is to attend DigiPen Institute of Technology after completing an Associate Transfer degree in computer science, and eventually create an artificial intelligence to one day fulfill her goal of world domination (just kidding!). Hobbies include messing around with the Unity game engine, painting miniatures for tabletop games, playing D&D, and tinkering about with robots.
Steve O'Leary
BEAM Virtual Teacher
With over two decades of experience as a film & TV actor, writer, comedian, emcee, and musician, Steve loves to live life as a storyteller. He is an avid volunteer, adventurous traveler, and has a penchant for learning new languages. Steve earned his Bachelor of Science degree in Political Science from James Madison University.
Taylor McCarty
BEAM Virtual Teacher
Taylor is an artist and early childhood educator since 2016, with a passion for helping kids grow and learn in creative ways. He loves math, art, video games, and pop culture. In his free time, he draws digital art using Procreate or FireAlpaca, and enjoys drawing cartoons and portraits. He attended DeVry University for two years studying Business Administration, and is currently following his dream to be the world's greatest teacher! Taylor is based in Hamilton, Ohio and brings his enthusiasm to the screen in our virtual classrooms.
Anna Marcus
BEAM Virtual Teacher
Anna is a technology lover with a passion for all things gaming. She recently graduated from DePaul University with a dual degree in Game Design and Japanese Studies. Aside from playing video games, Anna loves to be creative and express herself through making video games and drawing cute characters. She also spends much of her free time studying Japanese religion and its ancient roots in the country's history.
Our BEAM Team is made up of educators who have a passion for teaching and creating compelling project-based experiences. It's a cool job! We are always looking for new Beam Team members. Send us your resume and cover letter. We will contact you when there are openings.
Email us! More Information
Building robots, experimenting with stop motion, creating 3d structures with marshmallows and cardboard; these are the things that BEAM specializes in. We bring an exciting and hands on approach to STREAM based learning.
Learn more
Excited To Begin?
Click here for our program interest form and let us know what programs or events you would like at your location.
Interest Form

Want to know more about our sister company Bricks 4 Kidz? Take a peek at their website.
Contact Us
Are you interested in bringing one of our classes to your child's school? Let us know! We are always excited to talk to people interested in what BEAM has to offer. Contact us with any questions you have below.
BEAM reserves the right to cancel a program at any time if it does not meet our minimum roster requirement of 8 students.