Creating Thinkers.
Making Makers.
Program Overview
The BEAM process provides experimental learning for children grades 1-8. We provide in-school and after-school programs that integrate the multidisciplinary aspects of ideating, brainstorming, outlining ideas, building, animating, and creating. Our teachers challenge and guide students through unique projects while having fun in a risk-free environment.
After-school programs, offering guided lessons that promote creative problem-solving in a fun, lab-type setting, are 90 and 120 minutes/once a week.
Our in-school programs are one-time focused lessons meant to support the daily curriculum with the latest in innovative learning and thinking.
All programs are located in the greater Seattle area.
Robotics
Unleash the creative powers of the LEGO® MINDSTORMS EV3 (and other robots too)!
* Create actual robots and decide how they will function
* Build on emerging critical and creative thinking skills
* Participate in group and individual challenges that teach all about programming
Game Design
Video games are not only fun to play, but fun to design!
In this course, students create a video game using an array of design and programming activities. Students brainstorm, outline, and sketch game components including characters, game narratives, objectives, programming/logic, animation, graphics, testing, sound, and music. Working individually, students use a 2D game development engine called Stencyl to make their own Flash game that they can play and share on the computer.
Structural Engineering
Build a world you want to live in!
This course provides students a foundation for understanding engineering and architecture, and how things "work" in a general, structural way.
Using problem-solving and critical-thinking skills, students plan, design, and make traditional structures while exploring what makes architecture and engineering a perfect blend of building and art. Students are given project-based challenges—such as building catapults and bridges—and then brainstorm, draw floor plans, and assemble models using various materials from cardboard to marshmallows.
Art & Animation
Bring your story to life by making stop motion animated movies!
This course teaches students to create one-of-a-kind animated movies, complete with dialogue and hand-made set designs. Working in teams of 2-3, students design, direct, and edit a unique story. Participants build and draw their background and sets using materials such as LEGO® bricks, white boards, origami, drawing, and recycled materials to fuel inventiveness. They then learn how to add dialogue and music scores, making their movies a viewing pleasure!
New & Cool
At BEAM, we are always looking at "new and cool" themes for our programs and workshops. We want to offer the most up-to-date concepts in STREAM learning—the latest and greatest in robot-driven hydroponics; urban planning and design; the science of vertical farming; and more. This Spring, check out our new Outdoor Science offerings!

Seed to Plate – A six-lesson curriculum to promote healthy eating through increased awareness of how food is grown and prepared.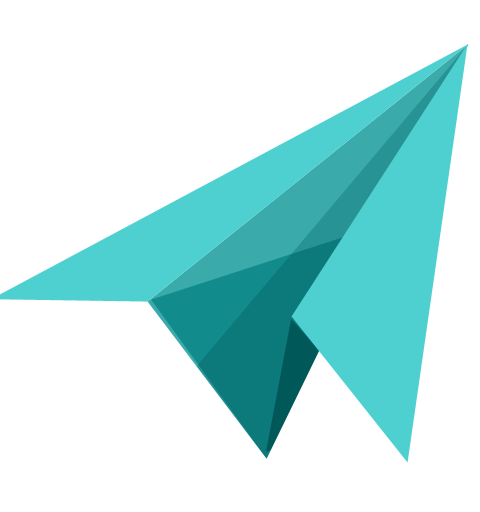 Things That Fly – A six-lesson curriculum to educate kids on the science and art of creating and understanding all the coolest things that take-off, soar, and float.
Events
Whether it's a night of building robots, a day in the park learning the basics of structural engineering, or creating sets for stop-motion videos, BEAM has an event that will entertain.
We create and custom-build events for all ages and all occasions including:
Fundraisers
Team Building
Parents Night Out
Creative Challenges
If you are interested in private or corporate events, email us.
View Calendar
Workshops
Want to dive into learning stop-motion? Or create your dream home in an afternoon? Our workshops are arranged in focused blocks of time, allowing for in-depth exploration into technology, engineering and art, as well as new and cool innovation in the realm of architecture. Workshops are provided for a wide range of ages and interests.
Summer Camps
What is better than fun and learning in the sun?! Join us for our Summer Camp experiences that last for a week, full or half day. Our instructors range in expertise and are sure to make your summer fun, while learning cool new and interesting programs. Some of our locations offer extended care too!
View Calendar
Parents & Teachers Love BEAM
My kids adored the Star Wars Lego workshop. It was fun, educational, and interactive. We were impressed with the 3D printing.
Had a great time Sunday afternoon with my grandson. I found the staff to be kind, friendly and extremely knowledgeable. I appreciated the enthusiasm that the staff brought to the outdoor Pokeman Go experience. I look forward to bringing my grandson to weekend activities in the fall.
Alex was awesome! The boys LOVED this camp!
Alex had a great time with the 3D printing. His instructor really took his time and worked with Alex.
This class was amazing! Alex did a great job keeping the kids on task and in the end, kids made a video game. He was really helpful and made sure I was educated enough to help my child when we got home. He super encouraging, patient, and upbeat. It was worth the hour drive!
My daughter really enjoyed Lego camp. She loves playing with Lego, which helps, of course, but the program introduced her to new skills and has helped her build more complex creations. She especially loved the robotics class - and it was so great to hear her excitedly talk about what she learned and what she built each day.
We bring the party bot to you! What is better than celebrating your special occasion with a bot that comes fully equipped to build robots, crafts, and more?
Kids and adults will have fun with our party packages that range in price and offerings: from a captivating learning experience integrated into your party to a fully customized Party BOT party.  AND, take photos with our amazing BEAM Bot too!
Ready to get the party started?
Bring me the bot!
Mickie Centrone
BEAM Manager
Mickie is the glue that connects the educational aspirations of Beam Experiences with the teacher management and engagement. At Beam, we pride ourselves in maintaining a high level of teacher to child engagement, as well as, having serious fun! Mickie's educational background includes a Master of Fine Art in Creative Writing at the University of Washington.
Alex Bonfield
Beam Senior Teacher
Alex's love and expertise in everything art, animation, video game creation, and robotics makes him a unique teacher at Beam. Alex also has a hand in all Beam curriculum creation in order to integrate STEAM in everything we do. Alex earned his Bachelor of Fine Arts with an emphasis in computer animation from James Madison University.
Jazzy Gill
BEAM Teacher
Jazzy is an experienced educator who has worked alongside kids in various environments. She enjoys working out at the gym and going on adventures on the busy streets of Seattle. She holds a Bachelor of Science degree in Biology from the University of Washington.
Melanie Corey-Ferrini
Beam Founder
She is also the CEO of Dynamikspace, a creative engineering firm. Melanie wanted to create classes for kids that allow for open and creative brainstorming of ideas in a risk-free environment. Melanie enjoys sketching while traveling, as well as building and tinkering in order to create new ideas.
Bei Cao
BEAM Teacher
Bei loves teaching Lego classes, Robotics and Video Game Design. She has a Masters in Secondary Education from UW, and is going to school for School Psychology at Seattle U.
Michelle Nelson
BEAM Teacher
Michele is an experienced educator and has worked with kids is many roles and settings. She's a dedicated volunteer and enjoys the challenge of ever-changing environments and motivating others to be their best. Michele loves walking her yellow lab and finding the best hiking trails in the Seattle area. She holds a Bachelor of Arts in special education from the University of Florida.
Natalie Minas
BEAM Teacher
Natalie is passionate about children's socio-emotional growth through shared experiences and group problem-solving. She loves teaching for BEAM because it allows her to facilitate rewarding learning environments (and play with LEGOs!). When she's not teaching, she attends the Univ. of Washington for her Masters in Social Work.
Our BEAM Team is made up of artists, educators, architects, and engineers who all have a passion for teaching and creating compelling project-based experiences.It's a cool job! Are you ready to share your passion for creative education? We are always looking for new Beam Team members. Send us your resume and cover letter. We will contact you when there are openings.
Email us! For Educators
Building robots, experimenting with stop motion, creating 3d structures with marshmallows and cardboard; these are the things that BEAM specializes in. We bring an exciting and hands on approach to STREAM based learning.
Learn more
Excited To Begin?
Click here for our program interest form and let us know what programs or events you would like at your location. You can download and send it back to us at studio@beamexperiences.com!
Interest Form

Want to know more about our sister company Bricks 4 Kidz? Take a peek at their website.
For Parents
Are you interested in bringing one of our classes to your child's school? Let us know! We are always excited to talk to people interested in what BEAM has to offer. Contact us with any questions you have below.
BEAM reserves the right to cancel a program at any time if it does not meet our minimum roster requirement of 8 students.