Virtual Classes & Online Activities
Join us for online classes & camps! Our enrichment activities are designed to promote creative growth, social interaction, collaboration, and most importantly, fun! We focus on subjects that kids really love, to provide them with screen-time that is educational and entertaining.
Pixel Art
Learn the art of the pixel! Join us for an in-depth class about drawing with the smallest squares on any screen – pixels. We will be using an online pixel art creation program called Piskel to make retro-style video game art, animated characters, and other art projects. Students will learn fine-art concepts such as color theory, light & shadow, perspective, tiling, animation principles and more. They will also learn the history of pixel art and how it is used in modern games and videos. At the end of the class, students will have a completed gallery of original artwork!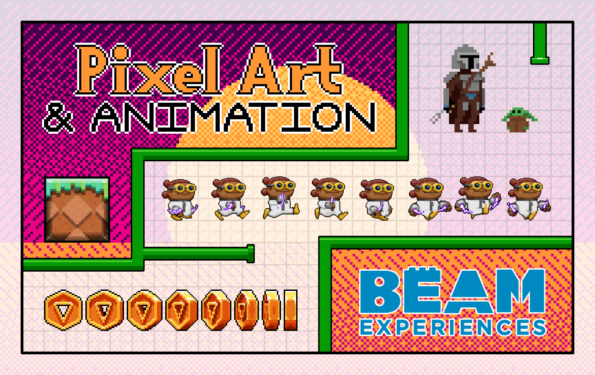 Beginner Minecraft Team Survival
Start your epic Minecraft journey and master the basics! We will teach students how to use the controls, build structures, gather food, collect materials, and craft tools & armor. As we learn how to play, we will embark on quests to explore a custom world and earn rewards.
The beginner class is designed for kids that are new to the game and/or need help with the topics listed above. Because Minecraft is an "open world" game with endless ways to play, this introduction will help students discover their own play-style. While FUN is the focus of this session, we will emphasize that teamwork and sharing are important rules to follow during class.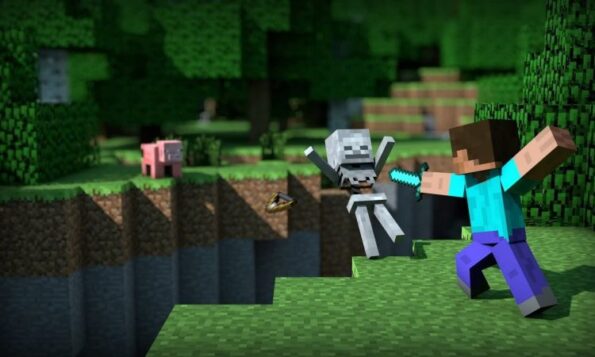 Intermediate Minecraft Team Survival
Create shelters, survive the night, and level up with other brave kids! Help the team by creating structures, mining for valuables, crafting tools, exploring caves and defending against mobs. We will explore a custom world with new quests and surprises, visit the Nether, and end the session by battling the Ender Dragon!
The intermediate class is designed for kids that have experience playing Minecraft and can do these things without any help: collect food, mine for resources, craft tools & armor, and build shelters. This online play session is meant to encourage teamwork and simply having FUN in Minecraft!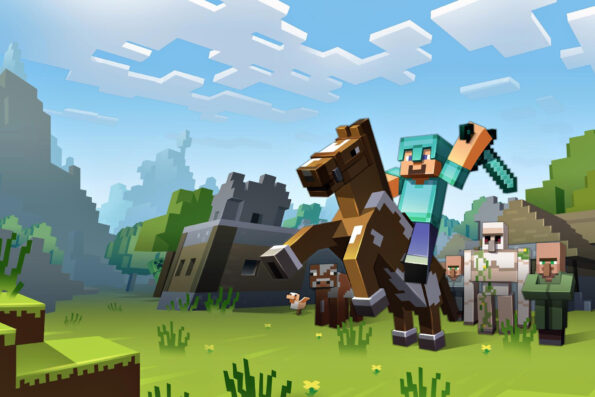 Minecraft Team Creative Build
Join our group of blocky builders to construct massive creations from the ground-up! We will be designing and building a small city around a huge castle. Whether you're new or a pro, this program is great for players of all ages. This online play session is meant to encourage collaboration and creativity. We will explore a bit of architecture and design, with a focus on imagination. The rules are simple: think BIG and play nice (no "griefers" allowed!)!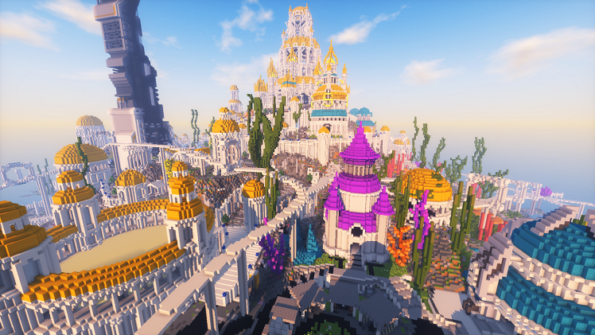 Dungeons & Dragons
Calling all Adventurers! Join a party of brave heroes in the imaginary world of D&D and make friends in the real world along the way. Dungeons and Dragons is an inclusive role-playing game that focuses not on competition, but on storytelling, imagination, creativity, teamwork, and a bit of luck.
In this adventure, we will use a free online tool called Roll20 create our own fantasy characters, explore maps, roll virtual dice, and embark on a unique quest with the help of the Dungeon Master. All stories and quests are unique creations developed by our team of D&D adventurers!